Imago Tools

Imago Tools are a set of tools that can be used online by consumers and advisers to help understand choices available in investing or saving and planning for retirement. Imago Tools makes the complex understandable with exceptional user experiences. Imago Tools helps to: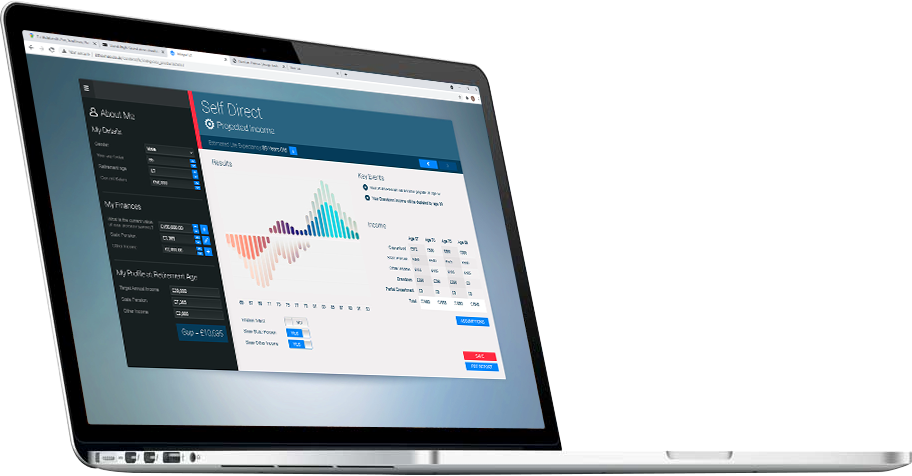 Support better financial decision making
Stimulate customer loyalty and engagement
Encourage investment to meet financial goals
There are three tools in the Imago Tools suite:
Imago Tools - Investments, a tool to illustrate investment objectives and decisions.
Imago Tools - Savings, a tool to illustrate the savings that are needed for retirement plans.
Imago Tools - Retirement, a tool to illustrate income in retirement by blending variable income, guaranteed income, state pension and income from other sources.
Imago Tools is deployed using the Imago Illustrations calculation engine, that is widely used throughout the market, providing illustrations across product providers and platforms. Imago Tools uses the same product and charge configurations as Imago Illustrations. This means that there is accuracy and consistency with Imago Tools and Imago Illustrations.
Customer Story
Alliance Trust Savings selects Dunstan Thomas Imago toolset to aid D2C retirement decision-making in response to Pension Freedoms.

Dunstan Thomas has won a major contract to provide three modules of its growing Imago Tools toolset to support Alliance Trust Savings (ATS) D2C platform. The Imago Tools tools are integrated with the software provider Imago Front Office calculation engine which ATS deployed several years ago.

Dunstan Thomas Imago Tools was rolled out at the beginning of the year to meet the needs of the growing D2C market as it prepared to assist consumers with their wider retirement choices after Freedom Day on 6th April.

ATS has now deployed Imago Tools Savings - a pre-retirement tool which helps users to work out how much they need to save in various retirement saving pots, in order to deliver target income levels through an estimated number of years of retirement.

ATS has deployed a second tool called Imago Tools At-Retirement which assists at-retirement decision-making including offering blending of drawdown and annuity income with Universal State Pension and other anticipated retirement income. The tool also takes account of the latest tax rules and adjusts income accordingly.

A third Imago Tools tool performs Contribution Analysis for consumers exploring the option of funding their retirement through ISA savings, taking account of current maximum annual ISA savings allowances.

Dunstan Thomas Imago Tools toolset is proving popular with platform providers because they can be configured to exactly reflect the charges and growth projections of specific underlying assets held. This depth of alignment ensures accuracy.



Sara Wilson, platforms director, Alliance Trust Savings, commented:
"Dunstan Thomas has been our technology partner for pension illustrations for over 10 years already. With the arrival of Pension Freedoms, consumers are faced with new and complex retirement choices. We found Dunstan Thomas the ideal partner to deliver tools designed to give our customers the insights they needed to help them navigate through these difficult pre- and at-retirement decisions."