Imago Illustrations

Imago Illustrations is the market leading illustrations solution for wealth managers, platforms and providers. Imago Illustrations is a configurable, powerful and scalable solution for delivering illustrations, disclosure and reporting solutions to meet the unique and personalised needs of product providers, platforms and advisers that makes the complex understandable with exceptional user experiences.

Imago Illustrations has drawn on the best of modern web designs, and years of experience building illustration tools. It provides an "at a glance" single web page view to deliver an efficient, easy to use, yet powerful and configurable illustration solution.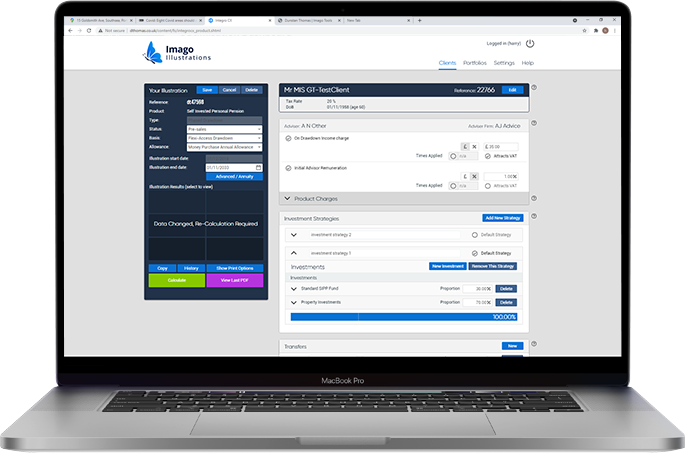 Imago Illustrations delivers illustrations providing:
Pre-sales new business
Post-sales new business
Top up/existing business
Review/existing business
Annual projections
SMPI
Flexi-Access Drawdown
UFPLS illustrations
MiFID II ex-ante illustrations
Comparative illustrations for Savings products
Drip Feed Drawdown illustrations
Functional Datasheet
Digital Brochure
Customer Story
Bill Vasilieff, Chief Executive, Novia:

"Dunstan Thomas are great at illustrations and calculation engines. But it is their constant proactivity and consultancy approach which makes them really stand out for us. They give us early warning of changes that are coming down the pipe from the regulator and then provide an end-to-end change implementation service which avoids administrative problems which are proving costly to some of our competitors right now.

"Dunstan Thomas takes things right through to scripting of specific illustration sections and handling integrations with a complex web of other front and back office tools; while ensuring smooth data collection and reporting which helps us deliver fully compliant documentation for our users."