42: 42 Essays & 42 Pictures
30 Nov 2021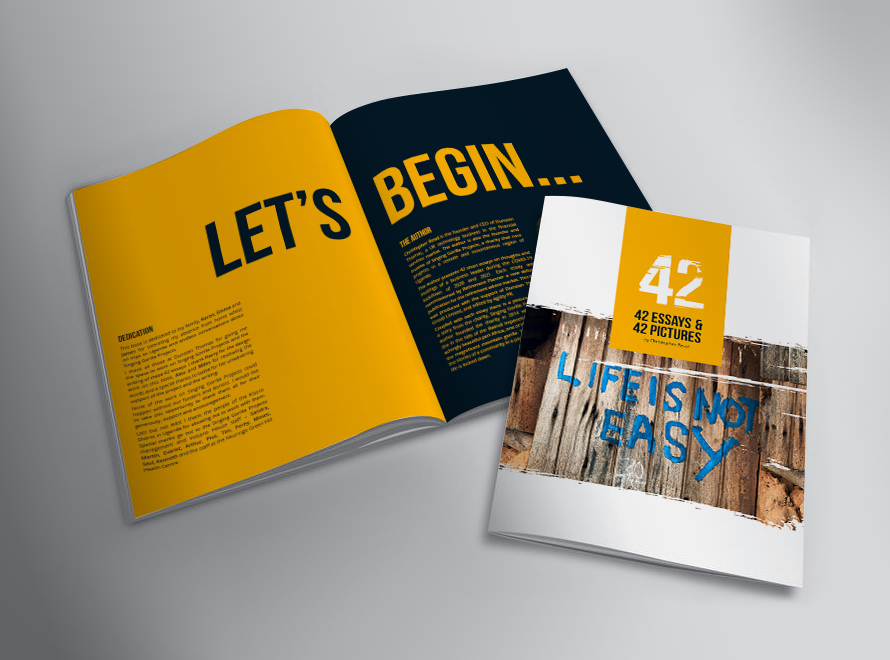 Christopher Read, CEO of Dunstan Thomas, has authored a book called 42. The book was written to support the charity Singing Gorilla Projects, a charity based in Uganda.

During the COVID-19 lockdown, Chris was commissioned by Retirement Planner to write a weekly opinion piece on the thoughts of a business leaders during this time. These 42 pieces have been authored as short essays into the book, '42'. The essays take the reader through the journey of lockdowns and out the other side from the perspective of a business leader. Each essay serves as a snapshot in time as the UK progressed from the confusion and concern of the first lockdown, towards the hope of the vaccine rollout and loosening of restrictions.

Each one of these 42 essays is accompanied by a picture of characters, personalities, and the reality of day-to-day life in rural Uganda, the home of the charity Singing Gorilla Projects. The charity was founded by Chris in 2014. Since then, Singing Gorilla Projects has funded and managed community-based projects in remote parts of Uganda that improve the welfare of communities and enriches the lives of individuals. Project work involves the construction of classrooms and latrines, the installation of water capture systems and the running of health clinics and maternity facilities.

Hardback copies of the book are available directly through Chris. Simply send an email to cread@dthomas.co.uk pledging a donation to Singing Gorilla Projects and a copy will be sent out to you.

42 was produced with the support of Dunstan Thomas Group Limited, and edited by Agility PR.
The booklet can be downloaded here for free: