Lockdown lessons as offices open up
25 Mar 2021
Willy the Walrus is a long way from home. Rumour has it, he fell asleep on an iceberg and woke up off the Irish coast.

Easy enough to do, if you are a walrus. He then tried to head home but stopped off in south Wales instead. Geography clearly not his best facility, he was spotted on a Pembrokeshire beach over this last weekend.

Willy is by all accounts very big and the size of a large bull, what a whopper. To be fair we don't know if Willy is a male or female. Walruses I suspect are not only difficult to gender check but are quite bashful in their own way.

Willy is almost certainly lonely and missing his friends in Greenland. As the documentaries show us, they like to gather in large groups on arctic beaches. Walruses eat shellfish, and rather a lot of it too. Just as well then that the clams which can't be exported to Europe by the Welsh fishermen just now, can instead be hoovered up by Willy. Every cloud has a silver lining.

I recently wrote an email to the staff at Dunstan Thomas, on the anniversary of the start of lockdown asking my colleagues to mark the occasion as important point in time to reflect and hope.

One year on from the start of the Lockdown and the mass exodus from our office buildings to our homes, we too are looking forward to a return. Just as Willy needs to find his way home back to his friends some 1,500km north of where he is now, so do work colleagues and compatriots need to return to the office for some human interaction around the coffee machine and canteen.
Stay at home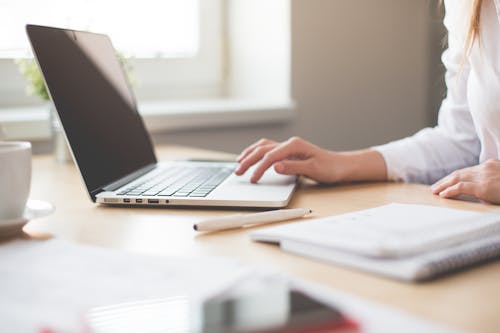 As the year passes, we have all had to transform the way we work. When we left the office last year, I was optimistic that we would soon return to the office and awaited eagerly for governmental advice on the return. It did not come. As weeks became months of working in isolation, we became very much more aware and thoughtful about the welfare and health of each other.

Even more so now, our attention is turned towards supporting each other as we recognise the fragility of our experiences of this year in lockdown. As in most companies, we have set up initiatives and new disciplines to ensure that the return to the office is a place where we want to work, a place that is safe and fulfilling.

For many companies, the IT teams have been heroes. Ours has been no exception. In the early days of lockdown our IT infrastructure was put under considerable strain. Long days and long nights were spent in transforming the IT estate with a much more robust, flexible and cloud-based capability, enabling our work and communications to be unhindered by spatial location. We are free to ply our trade wherever, whenever we wish for.

As we look forward, we can see a road map to lead us out of lockdown. We are working up plans for a re-opening of the office later this spring (I remain ever hopeful). Others are delaying a little further. I'm told many City of London offices are set to start repopulating from mid-June onwards.

Of course, there will be changes and we will not return to the pre-pandemic routine by default. We will take on the positives of our experiences in lockdown and blend them with our human needs to be with each other, to collaborate, to create a new way of working.

This week saw the publication of a report by Legal & General linking the need for government spending for regeneration and growth with remote and hybrid working. The report has shown that 65% of the UK's working population were forced to change their place of work as a result of the pandemic, and 79% want to continue some form of remote working in future.

With large financial services companies lending their hand to the new world of working, I hope it will provide a platform for not only economic growth but also with greater job satisfaction and engagement.

In practical terms, this means supporting local desk spaces with hub and spoke arrangements of office locations. These in turn will help to regenerate and transform our weakened and faded town and city centres.

For those of you who can remember back to your geography lessons, you may recall Christaller's Central Place Theory which looked to understand patterns of settlements with commercial, residential, and industrial locations and associated patterns of transport linkages. I will return to this theory in a future article and see whether the predictions of patterns of location that Christaller made in 1930s Germany, have relevance to us today in a post-pandemic world.

As an ending thought, the lockdown has accelerated the pace of change in positive working arrangements that it will facilitate a more motivated, engaged workforce with a greater sense of belonging.

As we return to the office with excitement and hope, so will Willy the Walrus be free once he has completed his arduous journey home somewhere along the east coast of Greenland.
by Chris Read, Chief Executive Officer at Dunstan Thomas.

Previous Article
Next Article